Lock Functions
Full Mortise Passage Latch
For Use with Interior Swinging Doors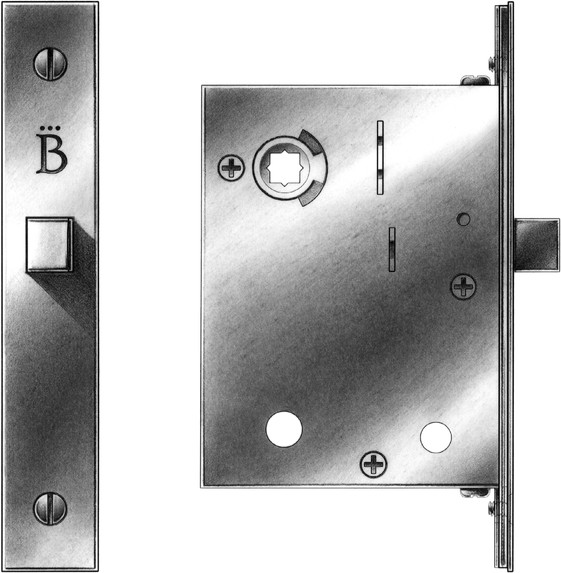 Available in a 2 1⁄2 or 2 3⁄4 inch Backsets.
For Use with Knobs or Levers by Special Application.
6 x 1 inch Brass, Bronze or Stainless Steel Faceplate and Strike with Adjustable Bevel.
Universal Bi-Directional Spindle Hub (8mm square x 3⁄8 inch Diamond).
Brass or Stainless Steel Latch Bolt with 7⁄16 inch Throw.
Heavy Duty Steel Case. Reversible Handing.
Furnished with Brass or Stainless Steel Dust Box.
Standard, Custom Plated and Patinated Finishes Available.